Tweet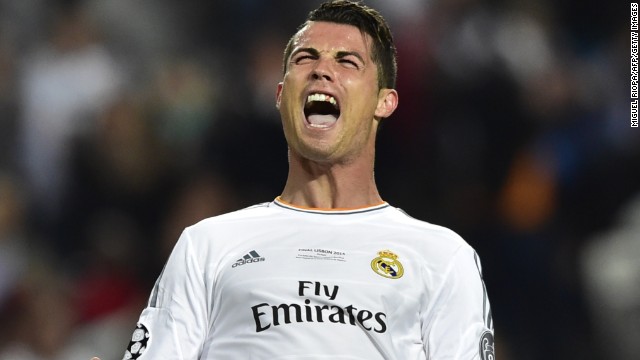 The Champions League is back and we can't wait to get started.
Ahead of Tuesday's opening group games in Europe's biggest club competition, we take you through everything you need to know.
Can Real Madrid retain its title? Will Cristiano Ronaldo and Lionel Messi break the goalscoring record? Can Jose Mourinho win it with a third different club?
All will be revealed on June 6 in Berlin, but here's the guide to who, what, where and when -- it's the Champions League and it's back.
How widespread is football match-fixing? Malky Mackay apologizes for racist texts Owen: Van Gaal perfect for United
Can Real do it again?
No club has ever successfully defended the Champions League title since the competition was revamped in 1992.
And Real, which won "la decima" last season, it's 10th European Cup, will face a struggle to handle the challenge despite its star-studded squad.
Carlo Ancelotti, the manager, can call upon the mercurial talents of Ronaldo, Gareth Bale, Karim Benzema and the latest "Galactico" to arrive in the Spanish capital -- James Rodriguez.
Toni Kroos, part of the Bayern Munich team which lifted the trophy in 2013, has also made the move to Santiago Bernabeu and slots into midfield alongside Luka Modric.
But while there have been plenty of arrivals, Real has lost key players with the departures of Xabi Alonso to Bayern and Angel di Maria to Manchester United.
Results have been sketchy too -- a defeat by rival Atletico Madrid in the Spanish Super Cup was disappointing but nowhere near as embarrassing as the 4-2 loss against Real Sociedad.
On Saturday It was also beaten at home in the league -- by rivals Atletico again.
Real will start its Champions League campaign at home against Swiss side Basel before facing Bulgarian minnow Ludogorets and Liverpool.
Barcelona's biting point?
After the disappointment of losing out to Diego Simeone's Atletico in last year's semifinal and failing to win the league title, Barcelona has turned to one of football's bad boys to reinvigorate its squad.
Luis Suarez, the man banned for biting, will miss the club's first three Champions League matches as he serves a four-month suspension following his transgression at the World Cup.
He will return to action in "El Clasico" against Real Madrid on October 25 and will then be available for selection in all forms of football.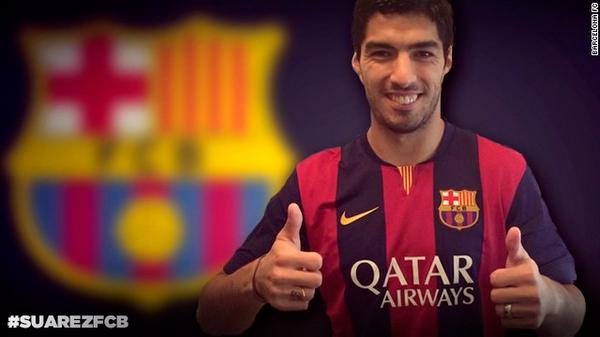 Suarez's goals helped propel Liverpool into the Champions League following a successful season on Merseyside.
He will now link up with Messi and Neymar in one of the most frightening front threes in the game but can he keep his cool at Camp Nou?
Ronaldo vs. Messi
Another season, another showdown.
Ronaldo and Messi are both aiming to become the competition's record scorer and surpass Raul's total of 71.
Both Real's Ronaldo and Barcelona's Messi have scored 67 each and are on the brink of moving ahead of Raul, who has led the scoring charts since February 2001.
Ronaldo has scored at least 10 goals in each of his past three Champions League campaigns and last year he set a single-season record with an astonishing 17.
Messi has managed at least eight in his past six Champions League seasons but can he stop Real from defending its title?
Dare to Zlatan?
Are referees scared of Zlatan Ibrahimovic?
That's one view being espoused by Austrian captain Aleksandar Dragovic, whose side drew 1-1 with Ibrahimovic's Sweden last week.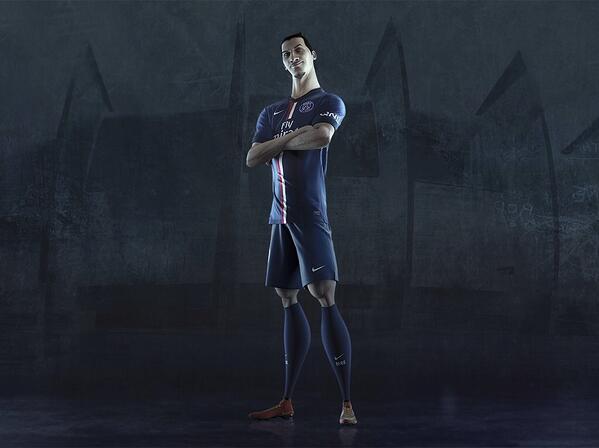 Ibrahimovic appeared to elbow David Alaba during the European Championship qualifier but somehow escaped any disciplinary action.
"It was a red card for me. The referee was scared of Zlatan," said Dragovic.
But Zlatan is Zlatan and the forward who will spearhead Paris Saint-Germain's Champions League challenge, had a different version of events.
"The referee has everything under control," he told reporters.
"He [Alaba] goes into me twice and the third time I try to shield the ball and he [Alaba] is 1.50m or 1.60m tall and then he obviously reaches up to my elbow."
Ibrahimovic will be on his own personal tour of former clubs with PSG set to face both Barcelona and Ajax. Cypriot side APOEL complete the group.
Bayern Pepped up?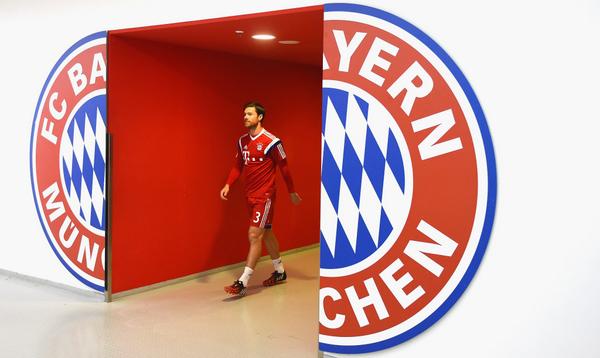 After winning the trophy against Borussia Dortmund at Wembley in 2013, last year's competition was a real disappointment for Bayern.
Under new manager Pep Guardiola, it reached the semifinals where it imploded by losing 4-0 at home to Real Madrid in the second leg.
A 5-0 aggregate defeat was an embarrassing end to a campaign which had begun with much promise.
This time though, Bayern is back and looking even stronger.
It has added Robert Lewandowski, the former Borussia Dortmund striker, while Sebastian Rode has joined from Eintracht Frankfurt.
Kroos and Mario Mandzukic have both moved on but Bayern retain a formidable look.
Arjen Robben and Franck Ribery pose a threat on the wings, Thomas Muller and Mario Gotze both enjoyed an excellent World Cup campaign with Germany, while Xherdan Shaqiri has enjoyed a strong start to the season.
Why is Manchester City so unlucky?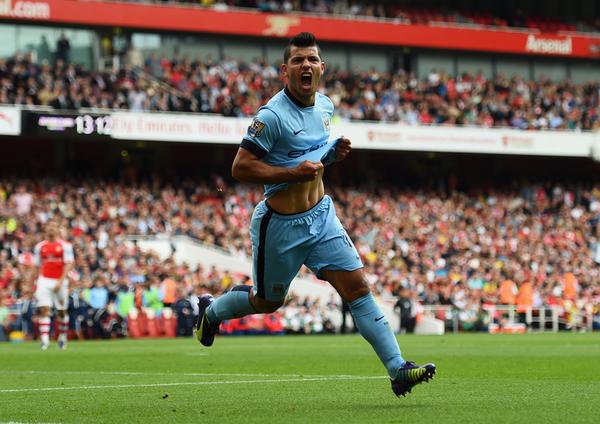 Manchester City has had a raw deal in the Champions League so far.
It might be the best team in England but because of the way the seeding system works, it has often been given the toughest possible group draws.
This time around it faces Bayern, Roma and Russian side CSKA Moscow in what has been labeled as the "Group of Death."
In 2011, City had a similar experience after being paired with Bayern, Napoli and Villarreal -- a group from which it failed to escape.
A year later, it got worse. City failed to win a single group game after being lumped in with eventual finalist Dortmund, Real and Ajax.
Last season, City finally got over the first hurdle along with Bayern, though it was then beaten in the round of 16 by Barcelona.
This time around, Manuel Pellegrini's team will open its campaign at the Allianz Arena against Bayern -- its never easy for City.
Cristiano Ronaldo: A star like no other
Radamel Falcao joins Manchester United Radamel Falcao joins Manchester United
Shakhtar security
Shakhtar Donetsk faces a real challenge to progress from its group after being forced to play its games 600 miles away in Lviv.
The Ukrainian-Russian conflict has already meant the club has switched its league fixtures to Kiev but now it faces playing at another of the country's stadiums.
Shakhtar is in Group H along with Athletic Bilbao, BATE Borisov and 2004 champion Porto.
Money, money, money
Real was the big winner both on and off the field last season.
The champion earned $74.3 million from its run to the final which includes the $13.5 million it pocketed for winning the competition.
According to figures provided by UEFA, teams in the Champions League and Europa League shared more than $1.4 billion in prize money last season.
Even Belgian side Anderlecht, which failed to win a single game in last season's group stage, went home with over $15.5 million.
The 32 clubs in this season's group stage could earn a minimum of $11 million, while there is a $1.3 million on offer for each victory and $650,000 for a draw.
Teams which reach the round of 16 will earn $4.5 million each, the quarterfinalists $5 million and the semifinalists $6.3 million.
The champion will collect a cool $13.5 million with the second placed side picking up $8.4 million.
Who's not coming to the party?
While some of the world's top players will be in action there are plenty who will be missing from the Champions League.
Manchester United, which last failed to qualify for the Champions League in 1995, is the biggest loser along with Italian duo AC Milan and Napoli.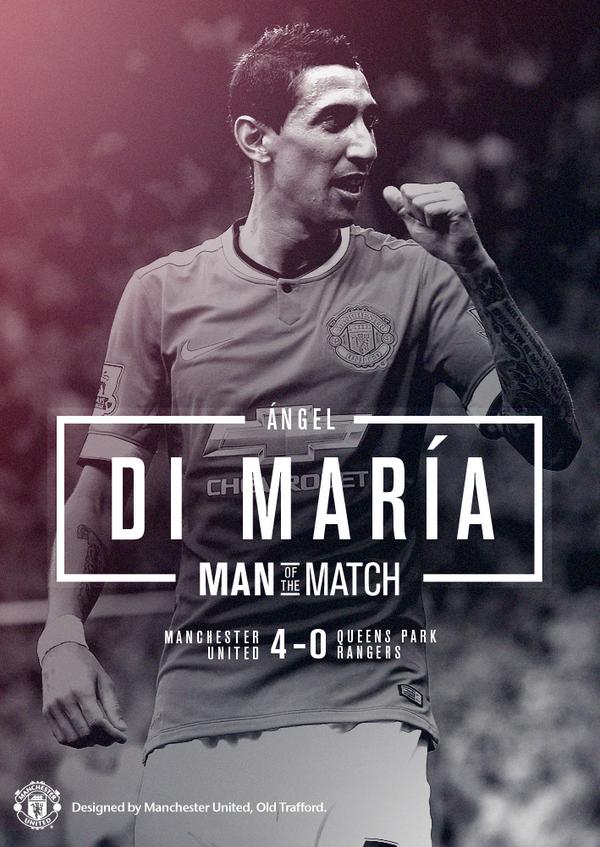 United's absence means the likes of Radamel Falcao, Wayne Rooney and Di Maria will all have to watch the action from their sofas.
While United and Milan both failed to qualify for the Europa League, Napoli will be involved.
Gonzalo Higuian, Lorenzo Insigne and Marek Hamsik will be the three to watch for Rafa Benitez's side.
Remember To Like Our Page On Facebook: \ Follow Us On Twitter :
Follow @Gemulah9ja